Chez INWAP People: Joe Smith
---
21-Aug-2003: Nederland High School 30-year Reunion.
06-May-2003: I love my TiVo.

This is the 51,825th access of this page


New 20-Aug-00: Article on the front page of the Business Section of the Fremont Argus / Oakland Tribune newspaper. Photo and some some text.

Joe Smith

Hello, this is Joe.

Address

P.O. Box 192, Fremont, CA, 94536

E-mail

js-cgi@inwap.com, joeinwap, gmail

Phone

(Listed in the White Pages for Fremont, California)

Grew up in

Nederland, Colorado (a small town, pop 2000) near the Continental Divide, 18 miles west of Boulder, Colorado.

Lives in

High School

Nederland HS, Class of '73
30-year Reunion, August 15-17, 2003.
Colorado School of Mines in Golden, Colorado. Member of Sigma Nu fraternity.
Looking for home pages for: Scot Anderson, Lloyd Bender, Jim Swain

Worked for

Caribou Ranch Recording Studio (solder slinger), Sambo's Restaurants headquarters in Santa Barbara (IS Dept: PDP-10 + IBM 370/158), CSM Computer Center (PDP-10), Tymshare.

Employed by

Instantis, 3005 Bunker Hill Lane, Santa Clara, 95054
(was located at 913 Hermosa Court, Sunnyvale, CA 94085 [2003-2005].)
Formerly employed by
pre-1984: Tymshare
Jan-1985: McDonnell Douglas Field Service Company
Jul-1989: McDonnell Douglas Network Systems Company
Nov-1989: BT Tymnet / BTNA (British Telecom North America)
Feb-1994: MCI Network Services
Sep-1998: MCI WorldCom
May-2000: WorldCom, Inc
(7 names in 14 years.) Worked at the San Jose campus in northern California.
Most recent duties
UNIX (Sun) support for the Tymnet® Global Network, Used to support the remaining 2 Tymshare PDP-10 systems.
GCS d-(+) s a+ C++ US++++ P+++ L+ E- W++ N++ K w !O M V-- PS Y+ PGP- t+(-) 5++ X+ R- tv+ b+ DI++ G e+ h++ r+++ z+++
Summer vacation 1998
Tour of Scotland including Culloden, Glen Coe and the McDonald half of the Isle of Skye.
Dead Palm Pilot
See my tale of woe at the Palm Graveyard.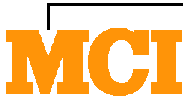 -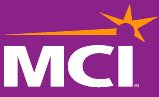 20-Mar-96 - After 14 years, MCI announces a new "starburst" logo.
Here is where I am supposed to put in some free-form text describing who I am and what my interests are. But I've been busy setting up "The Unoffical ReBoot Home Page", "Pocket Dragon Adventures", web hints (and counters), and the page for our cats. This included writing several perl programs for the web.

And learning Java. calclet.java
Not to mention the top-level index for this site.
But my time has been taken up by the process of purchasing the house.
Misc
I love my TiVo.

I've made my new car look like a character from ST-TNG.
My old car is named after the German submarine movie: Das Boot. (It's for sale.)
(Everyone here at Chez INWAP is into Science Fiction and Scottish/Irish stuff.)
I participated in the 1010 project at MIT.
Our Internet connection is a UNIX box; a Sun SPARCclassic running PPP to work an/or Best.COM.

From my old .signature file:
CA license plate: "POPJ P," 36-bits forever! (2 Tymshare PDP-10s still going!)
Humorous disclaimer: "My Amiga 3000/1200 speaks for me." [KV25XBR to RGB]

Silly home pages created at Sun World: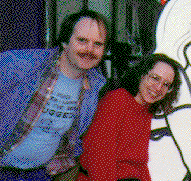 Interesting Web Sites:

---
Other personal pages: (wishlist)
My wife, Sally
Former housemates Chris and John
Back to the INWAP people page. Maintained by joe@inwap.com