Other ReBoot references
---
Official ReBoot Resources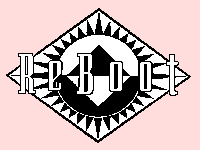 MainFrame Entertainment Inc (formerly BLT Productions)
Mainframe Entertainment Inc.'s home page has been up since June, 1997. It was brought on-line in time for the IPO (Initial Public Offering) on 17-Jun-97.

Here are shortcuts to the ReBoot section, characters, voices, episodes, FAQ.

---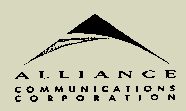 Alliance
Alliance Television launched the official ReBoot Home Page on August 4th, 1995. It was updated in September 1995, and shut down in October 1997. They now have only a small section on ReBoot.

Here's a shortcut to their QuickTime animations.

---

YTV
The YTV web site went on-line 10-Mar-97. (Both www.ytv.com and www.ytv.ca go to the same IP address.) Their ReBoot page is www.ytv.com/shows/reboot/
E-mail can be sent to info@ytv.ca

Irwin Toy Limited
The home page for Irwin-Toy.COM was activated in July, 1995. Vote for your favorite episode. Play the ReBoot challenge word game.

Toys: www.irwin-toy.com/reboot.htm
Episodes: irwin.hype.com:8001/irwin/reboot/episodes/episode.htm (seasons 1 and 2)
Word Game: Games page

---
Claster Television
Claster TV does not have a web page yet.

---
Meridian TV in the UK
Meridian/ITV had a preview of Season III on their web page.

---
Showcase in Canada
Showcase in Canada will be showing episodes from the first and second seasons.

---

Sony Signatures
Sony Signatures sells three ReBoot T-shirts (in children's sizes only).

---
PolyGram Video
Producers of the ReBoot Videos on VHS. Their site has a 34-second AVI movie (2.9 meg).
American CyberSuperStores
Videos of ReBoot are available.

---
E-On gamezine
Interview with Enzo.
---




page 122 of 129


Maintained by Joe Smith